Mike Savage
Michael Savage Financial Advisor at Raymond James
President, Savage Financial Group
Cell: 570-650-8967 
mike.savage@raymondjames.com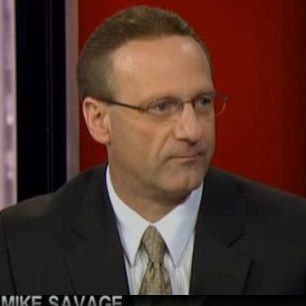 Mike Savage has been constructing portfolios and helping people plan for their future goals with professional financial planning and retirement planning since 1989.
Mike is a respected writer and speaker on financial matters. Mike has appeared on many financial shows including CNBC on Power Lunch, Closing Bell and Advisor Network, Fox Business, Fox29 Philadelphia and WFMZ. In addition, he has been used as a source in many financial stories from Smart Money.com, AOL Daily Finance, Eastern Pa Business Journal, AARP.org, Daily Finance, Marketwatch.com and CNBC.com.
Mike puts out a weekly article for clients and friends that reaches around the world with the help of websites that publish it like MilesFranklin.com and Le Metropole Cafe.
In 1984 Mike joined MetLife in Lynbrook, NY. He specialized in small group health plans and led MetLife nationally in small group health plans in 1987 and 1988. In 1989 he got his series 6 and 63 licenses and started with MetLife Securities. At this time he started setting up portfolios for individual investors.
In 1996 Mike got his ChFC designation from the American College and went on to complete a financial planning program with MetLife Securities. At that time financial planning was added to the practice.
Mike then passed the Series 7, 65 and 26 exams and became a registered principal.
After a brief time of being a registered principal for MetLife he joined Wachovia Securities in November of 2001.
From 2001-2010 Mike was a financial advisor for Wachovia Securities (Wells Fargo after 2008) and was engaged in managing people's portfolios and helping them plan for their futures.
Mike has been married to Lynn Savage for 41 years and has four children. Michael, Jr (married to Amy and with 3 children Felicity, Amelia and Michael III), Joseph (married to Kristen with 2 children- Adelynn and Grant), Chris (married to Jess) and Marissa. He has lived in Bartonsville, Pa since September of 1994. Mike is active in Our Lady of Victory parish council where he lectors and serves on the finance committee. He is also active in the Tannersville Lions Club. Mike also serves on the board of directors of "Sights For Hope", an organization that serves the visually impaired and empowers them to be more independent and productive.
In addition to the Savage Financial Group, Mike is also a partner in the Tower Financial Group in Newtown Square, Pa.
Tower Financial Group is not a registered broker-dealer and is independent of Raymond James.